Current Calls, Campaigns & Denunciations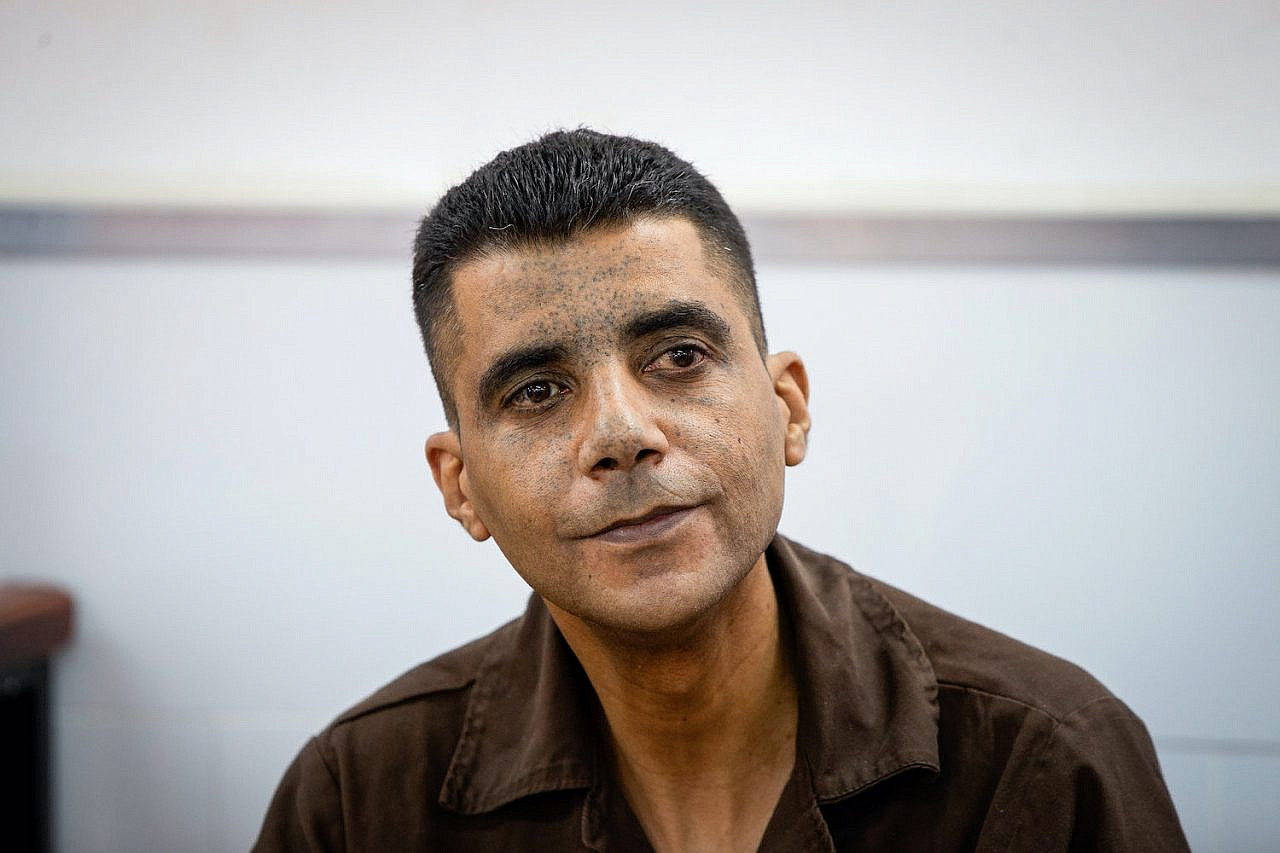 « 'Children in Jenin Refugee Camp end up as prisoners, martyrs, or with a disability' »
'After years of resisting the 'bitter reality' of Israel's occupation, last week's prison break offered some hope to Palestinians in Jenin,' says Freedom Theater's artistic director.
Yuval Abraham (+972, 13 September 2021):
I'm standing on a hill, looking at Jenin Refugee Camp from up above when I see gray. There is not a single bit of green from trees or brown earth. Only a dense, growing block of cement that bleeds into the city of Jenin, adjacent to the camp. Zakaria Zubeidi, the most famous of the six Palestinian political prisoners who escaped from Israel's Gilboa Prison last week, was born here, as were a few of the others. He was captured by Israeli authorities on Saturday after nearly a week of searches by the police and army. Meanwhile, hardly anyone in Jewish Israeli society dared to ask bigger questions, such as: why has Jenin become a center for Palestinian resistance? What kind of reality do the residents of Jenin Refugee Camp live in? And why are so many of them in Israeli prisons?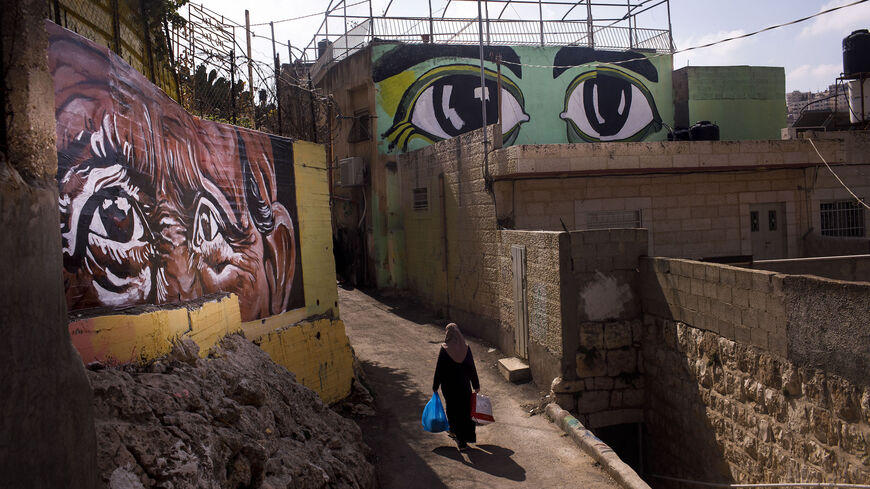 « As Palestinian residents of Silwan face evictions, large public artwork protests «
Over 150 murals in the Batan al-Hawa neighborhood of East Jerusalem form part of a political art project organized by Jews and Palestinians.
Rebecca Anne Proctor (Al-Monitor, July 30, 2021):
They stare out with determination and conviction from the facades of over 20 buildings in Batan al-Hawa, one of 12 neighborhoods that make up the East Jerusalem Palestinian village of Silwan, overlooking Wadi Hilwa and facing West Jerusalem and the Old City. Their presence is particularly powerful when viewed from a distance: a multitude of large human eyes, variously colored and shaped, facing the world as if to say, "Please look at me now." Their curious presence, which proliferates through Batan al-Hawa, a neighborhood located in the heart of Silwan where approximately 85 Palestinian families have been facing evictions for decades, would prompt anyone to inquire into their raison d'être.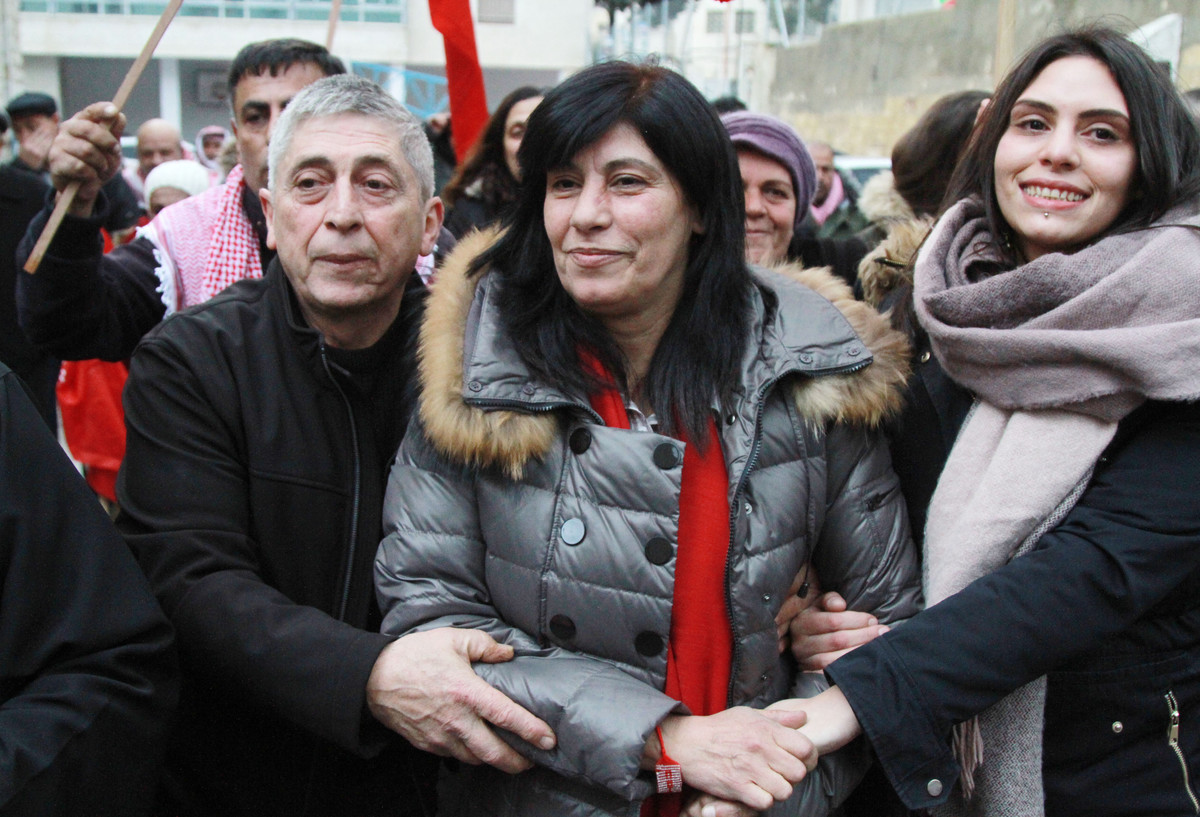 « Imprisoned Palestinian leader Khalida Jarrar writes new letter «
Write to Khalida and call for her freedom!
Samidoun Palestinian Prisoner Solidarity Network (July 15, 2021):
Khalida Jarrar, the imprisoned Palestinian political leader, feminist and parliamentarian, jailed by the Israeli occupation for her political activity, issued a new letter to her daughter Suha, who died on Sunday, 11 July of a heart attack at the age of 30. Despite worldwide outrage and condemnation and considering that Jarrar has only two months remaining in her sentence imposed by an Israeli military court for her public political work to advance Palestinian rights and liberation, her lawyers' appeals for early release were denied by the Israeli occupation. She was not even allowed a furlough or to see her daughter's body by transferring it to the prison before Suha was buried in a mass funeral on Tuesday, 13 July.

« PFI [Palestine Film Institute] announces participating films at Cannes Docs 2021 »
(The Institute, 2021):
The PFI, in collaboration with Cannes Docs, is organizing the Palestine Showcase at Marchés du Film 2021, which is an opportunity for Filmmakers and producers to present their feature documentaries in post-producion, in front of a selected group of decision makers and festivals programmers.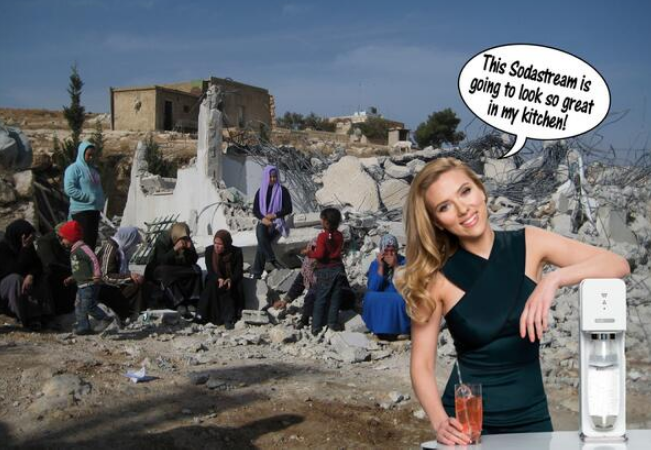 « Sodastream een populair toestel met een duister kantje »
Palestina Solidariteit (22 juli, 2021):
Met een Sodastream apparaat kan je zelf in een handomdraai bruisende dranken maken van kraantjeswater. Gedaan met het sleuren van flessen, goed voor het milieu en heel wat centen uitgespaard. Sodastream is wereldleider van bruiswater apparaten en verdeelt de toestellen wereldwijd in meer dan 40 landen. Het bedrijf levert erg veel inspanningen om haar ecologische imago in de markt te zetten, en met succes. Wat veel kopers van dit apparaat echter niet weten is dat dit Israëlische bedrijf het niet zo nauw neemt met de mensenrechten.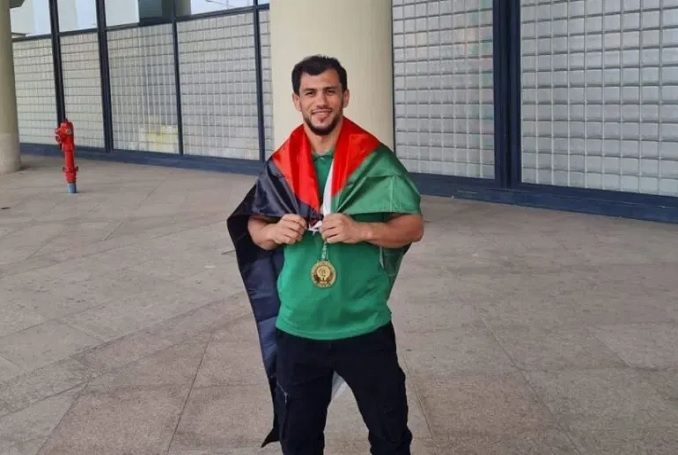 « Algerian Judo Champion Quits Olympics to Avoid Normalization with Israel »
The Palestine Chronicle (23 July, 2021):
Algerian judoka Fethi Nourine has reportedly withdrawn from the Tokyo Olympics before competing after the draw set him on course for a possible match-up against an Israeli opponent. Nourine was set to face Sudanese judoka Mohamed Abdalrasool on Monday for his first bout, and would have taken on Israeli Tohar Butbul in the next round. Speaking to an Algerian television station late Thursday, Nourine said his political support for the Palestinian cause made it impossible for him to compete against an Israeli.
Cultural Boycotts
« OVER 1,000 IRISH ARTISTS PLEDGE TO BOYCOTT ISRAEL IN SUPPORT OF PALESTINE » (Kate Braydan, HotPress, January 25, 2021): click here!

The 1,034 signatories include actors, writers, poets, painters, sculptors, film-makers, dancers, architects, composers, designers, musicians and others, including many members of Ireland's state-sponsored academy of artists Aosdána and range from some of Ireland's most internationally known figures to artists starting out on their careers. "We are very proud to have so many artists sign up to our pledge," IPSC Cultural Liaison Zoë Lawlor said. "Reaching 1,000 signatories is a huge landmark in Irish solidarity with Palestine and a serious statement in support of the Palestinian struggle for freedom, justice and equality. As the indigenous Palestinian people endure their 73rd year of dispossession, ethnic cleansing, apartheid and enforced exile, and western governments fail to sanction Israel, they need the solidarity of people of conscience - and this pledge plays a major part in that," Lawlor adds. The Pledge was launched by the Ireland-Palestine Solidarity Campaign (IPSC) in August 2010. It reads as follows: "In response to the call from Palestinian civil society for a cultural boycott of Israel, we pledge not to avail of any invitation to perform or exhibit in Israel, nor to accept any funding from any institution linked to the government of Israel, until such time as Israel complies with international law and universal principles of human rights."

"Top 20 impacts of our collective work for justice in 2020" (Palestinian BDS National Committee, Dec 20, 2020): click here!

Despite its massive investment of financial, political, diplomatic, propaganda and intelligence resources in its war against the BDS movement, Israel has failed, as some of its own lobby groups today admit, thanks to your support worldwide.
Actions & Calls
"Artists must reject 'bothsidesism' – because it serves the powerful and entrenches injustice" (Artists for Palestine UK, July 19, 2021): click here!

Artists for Palestine UK is troubled that the British Actors Network (BAN) has chosen to host an organisation that is funded by the UK government and currently promoted by education secretary, Gavin Williamson, called 'Solutions Not Sides'. The event is billed as an educational workshop for actors that aims to promote 'conflict resolution' as an approach for understanding the situation in Israel-Palestine. A recent report by Human Rights Watch accused Israel of "the crime of apartheid and persecution" against the Palestinian population. We are saddened that BAN, an organisation that is working to challenge abuses of power in theatre and film, does not recognise that it is inappropriate and misleading to apply a conflict resolution model while the very grave crimes of apartheid and persecution – with all the violence and trauma these entail – persist.

"32 Museum Directors Lead Calls for German Parliament to Reverse BDS Ruling" (Hakim Bishara, Hyperallergic, December 14, 2020): click here!

Hundreds of artists, academics, and writers called on German parliament to reverse a resolution from last year that labels the Palestinian Boycott, Divestment and Sanctions movement (BDS) as "anti-Semitic."

Brief aan Gentse Schepen Sofie Bracke vanwege meer dan 50 academici, auteurs en kunstenaars (BACBI, 20 jan 2020, pdf, 5 blz.): click here!

Betreft: de vergadering van de Gentse gemeenteraad op 20/1, agendapunt "Intrekking deelname VOKA-missie naar Israël" (Tom De Meester).
Arts & Heritage
Mohammad BAKRI: "Jenin, Jenin" (2002) (Palestine Film Institute, VIMEO): click here!

Directed and co-produced by Palestinian actor Mohammad Bakri, "Jenin Jenin" includes testimony from Jenin residents after the Israeli army's 'Defensive Wall' operation. The city and camp were the scenes of fierce fighting which ended with Jenin flattened and scores of Palestinians dead. Palestinians as well as numerous human rights groups accused Israel of committing war crimes in the attack. The United Nations appointed a commission of inquiry, but Israel refused to let its members visit the scene. Banned in Israel, Jenin Jenin is dedicated to Iyad Samudi, the producer of the film, who returned home to Yamun after the shooting of the film was completed. On June 23, as Israeli forces besieged Yamun, Samudi was shot and killed as he was leaving a militarily-closed area with three friends.

Suha ARRAF: "For Palestinian filmmakers in Israel, it's loyalty or silence" (+972, Jan 15, 2021): click here!

Israel's persecution of actor and filmmaker Mohammad Bakri reflects its desire to censor stories of the occupation while gloating about being a 'democracy.'

Samar HAZBOUN: "A defiant aesthetic': The Palestinian fashion brand trashing stereotypes" (+972, Nov 17, 2020): click here!

Using art and fashion to highlight diverse voices in Palestinian society, tRASHY's clothing illustrates the challenges Palestinians face in freely expressing their identities to the world.

"PALESTINE: The Right to the Ruin: Civilizational Absence in the Post-Nakba Landscapes" (The Funambulist): click here!

What is wrong with these pictures? Start maybe by looking at them all. The landscapes that they show are beautiful and seem to be almost untouched by humans. The problem is that they are taken where Palestinian villages used to exist before 1948.

Ronit VERED: "The Vanishing of a Legendary Palestinian Pastry" (Haaretz, July 17, 2019): click here!

It's said that if you visited Jerusalem without eating this pastry, it's as if you'd never visited at all. But the legendary mutabbaq shop in the Old City is shuttered. What's behind the closure after 150 years?

Chemi SHIFF and Yonathan MIZRACHI: "Using archeology in the service of nationalism" (+972, July 5, 2019): click here!

The inauguration of a supposed ancient Jewish 'Pilgrimage Road' by Ambassador David Friedman and White House envoy Jason Greenblatt is a reminder that archeology is never as neutral as some would like to believe.

Ahmad MELHEM: "Palestinian police on red alert over antiquities smuggling" (Al-Monitor, July 11, 2019): click here!
"Gaza's Once Thriving Traditional Crafts Industries Rapidly Disappearing" (Haaretz, July 10, 2019): click here!

With unemployment rate over 50 percent, goods that once defined the Strip's economy are now almost nonexistent. Craftsmen blame Israeli blockade for economic turmoil.

Amjad IRAQI: "Don't wait for Israeli archives to prove what Palestinians already know" (+972, July 7, 2019): click here!

Israeli authorities are deliberately concealing historical documents to undermine evidence of the state's dark and violent origins. And the world is still falling for it.

Mohammed ASAD, "Photo essay: The most beautiful places in Gaza" (Mondoweiss, July 2, 2019): click here!
Rasha HILWI: "Après les falafel et le houmous, Israël essaie de s'approprier le za'atar" (Collectif Palestine Vaincra, 29 mai, 2019): click here!
Megan GIOVANETTI: "From Palestine with love: Designer explores postcard power" (Al-Monitor, April 26, 2019): click here!
Adri NIEUWHOF: ""How Dareen Tatour found a "magic pen" in Israeli prison" (The Electronic Intifada, 12 Feb): click here!

4 months after her release from an Israeli prison, Palestinian poet and photographer Dareen Tatour received in The Hague the 'Oxfam Novib PEN Award for Freedom of Expression'. Oxfam Novib, the Dutch affiliate of Oxfam, said it awarded Tatour the prize to highlight "the growing repression of critical voices in both Israel and the occupied Palestinian territories."
Books & Reviews
Shirly BAHAR: "Documentary Cinema in Israel-Palestine. Performance, the Body, the Home." I.B.Tauris, 29 July 2021, hb ISBN 9781838606824, 248p., £76.50: click here!

With the upsurge in violence that came with the outbreak of the Second Intifada in the early 2000s, a new wave of documentaries emerged that centered on Palestinian and Mizrahim experiences of pain and oppression under Israeli occupation and the mainstream Israeli-dominated public realm. This book explores how Palestinians and Mizrahim perform this entangled experience of oppression on screen.

Jeff HALPER: "Decolonizing Israel, Liberating Palestine. Zionism, Settler Colonialism, and the Case for One Democratic State." Pluto Press, 2021, pb ISBN 978 0 7453 4339 6, 244p. Foreword by Nadia Naser-Najjab.
Ronnie BARKAN: "Un État (d'esprit) d'apartheid" (Charleroi pour la Palestine, Dec 4, 2020): click here!

"Un État (d'esprit) d'apartheid" est une contribution de Ronnie Barkan au livre "Le strade dell'Apartheid" de Luca Greco : 30 photographies en noir et blanc pour témoigner de la condition de ségrégation physique et mentale en Palestine, dans les camps saharaouis et en Irlande du Nord. Déambuler dans les rues de l'Israël de l'apartheid, connu également sous le nom de Palestine, constitue davantage qu'une simple promenade à travers la riche histoire de cette terre, sans oublier la récente vague de violence et d'oppression. Tout en marchant dans les rues, on peut absorber autre chose encore que des expressions de racisme et d'ultra-nationalisme. Il s'agit également d'une balade dans un autre espace – dans un autre monde avec sa mentalité absolument différente.

SUSAN ABULHAWA: "Abulhawa on her Palestinian epic: 'My exile has defined my life and I don't need to account for the sensitivities of the people who did that to me.' Phil Weiss interviews Susan Abulhawa about her new novel "Against the Loveless World." (Mondoweiss, Dec 3, 2020): click here!

This is a celebration– and it's in our podcast this week. A few months back, Susan Abulhawa published "Against the Loveless World", an epic novel about the travels of a Palestinian refugee who ends up in an Israeli prison. The book deserves wide attention because it is a Palestinian's story told completely outside the American perspective, and outside the western frame of judgments on Palestine. Abulhawa's narrator does not check her attitudes toward Zionism or Israel with any of the censors that operate on so many of us, whether at editors' desks or in our own heads.

Rashid KHALIDI, "The Hundred Years' War on Palestine. A History of Settler Colonial Conquest and Resistance." Profile Books, Feb 6, 2020, hardback, 9781781259337, 336p. Price (The Guardian Bookshop): £21.00 (£25.00): click here!

Avi Shlaim

. "Riveting and original ... a work enriched by solid scholarship, vivid personal experience, and acute appreciation of the concerns and aspirations of the contending parties in this deeply unequal conflict," Noam Chomsky.
Resources
# "Highway to Annexation Israeli Road and Transportation Infrastructure Development in the West Bank." The Israeli Centre for Public Affairs & Breaking the Silence (December 2020, pdf, 39p.): click here!

While the threat of de jure Israeli annexation of West Bank territory has lessened, de facto annexation is accelerating at a rapid and alarming pace. The Israeli political Right has stated that it hopes to grow the population to 1,000,000 settlers. Even if such a number is not reached, the significant road and transportation development projects that the Israeli government has advanced in the past five years make it plausible that the current settler population could double in the coming decades. Settlement expansion cannot take place without the parallel development of road, water, and electricity infrastructure. Because of this, when tracking settlement expansion, it is important to track not only the number of new housing units, which is the most common benchmark used today, but also the development of settlement infrastructure.

B'TSELEM: "Conquer and Divide": B'Tselem launches new interactive map to mark 52 years since the Israeli occupation began" (B'Tselem - The Israeli Information Center for Human Rights in the Occupied Territories, June 6, 2019): click here!

Today - 52 years to the day since Israel began occupying the West Bank, East Jerusalem and the Gaza Strip - B'Tselem launches a new interactive project, "Conquer and Divide", a collaboration with independent research agency 'Forensic Architecture'. By means of a series of maps the project illustrates the various measures Israel has used to encroach upon Palestinian space in the Occupied Territories since 1967."

REPORT: "House Demolitions as a Central Tool for the Dispossession and Concentration of the Bedouin Population in the Negev/Naqab: Updated Data for 2017" (Dukium, Nov 27, 2018, pdf, 33p.): click here!

In the course of 2017, an unprecedented amount of 2,220 structures were demolished in the Bedouin communities in the Negev/Naqab - an unfathomable number. The State of Israel implements its demolition policy in all Bedouin localities, recognized and unrecognized alike, and demolishes new structures alongside old ones, in order to force its Bedouin citizens to settle according to the government's aspirations and the various master-plans it created.

Jonathan COOK: "Apartheid Israel" (16p., The Link, Vol. 51, Issue 2, April-May 2018): click here!
"Palestine and the Israeli Occupation, Issue No. 1: Israeli Practices towards the Palestinian People and the Question of Apartheid". Rapporteurs: Prof. Richard Falk & Prof. Virginia Tilley. UNESCWA - Economic and Social Commission for Western Asia (Beirut 2017, 74p., document was removed from the UN website but is saved on bacbi.be): click here! La traduction française (AURDIP, 62p.): click here!

The authors of this report, examining whether Israel has established an apartheid regime that oppresses and dominates the Palestinian people as a whole, fully appreciate the sensitivity of the question. Even broaching the issue has been denounced by spokespersons of the Israeli Government and many of its supporters as anti-Semitism in a new guise.

Herman DE LEY, ""Moreel verwerpelijk": Tweede open brief aan minister Alexander De Croo" (De Wereld Morgen, 28 sept 2018 ): click here!

"Telkens als in uw repliek de Israëlische zijde ter sprake komt, kenmerkt uw woordgebruik zich door een hoge mate aan empathie en gevoelsmatig inlevingsvermogen. Dit empathische taalgebruik blijft bij u achterwege zodra de duizenden onschuldige, Palestijnse slachtoffers ter sprake komen. Dit volharden in een 2-maten-2-gewichten-politiek, waarin de zwakke wél zwaar wordt aangepakt maar men de sterke de facto laat betijen, hoe moeten we dat vanuit moreel opzicht benoemen, geachte Minister De Croo? Ik zou durven gewagen van: "moreel verwerpelijk"."

Alexander DE CROO: "De Croo reageert op kritiek tegen stopzetting Belgische ondersteuning van Palestijns ministerie van Onderwijs" (De Wereld Morgen, 25 sept 2018 ): click here!
Herman DE LEY, "'Vrijheidsstrijder' versus 'Terrorist': Open brief aan De Croo, minister van Ontwikkelingssamenwerking" (De Wereld Morgen, 21 sept 2018 ): click here!
Herman DE LEY, "Lettre ouverte à Alexander De Croo, Vice-Premier ministre et ministre de la Coopération au développement" (Pour la Palestine, 19 sept 2018 ): click here!
BACBI "Lettre ouverte de condamnation du massacre à Gaza perpétré par l'État d'Israël." (le avril 2018, pdf, 3p.): click here!
BACBI Lettre: "ll faut libérer Ahed Tamimi." Aux Membres de la Chambre des représentants, du Sénat de Belgique et des Parlements régionaux (Nevele, le 22 février 2018, pdf, 6p.): click here!
BACBI: "Brief voor de vrijlating van de Palestijnse tiener Ahed Tamimi." Aan de leden van de Belgische Kamer van Volksvertegenwoordigers, de Belgische Senaat en de regionale parlementen (Nevele, 21 februari 2018, pdf, 11p.): click here!
BACBI-Dossier Nr 3 (NL): "Boycot Israël (BDS), een morele plicht" (12 mei 2017, pdf, 55 blz.): click here!
BACBI-Dossier Nr 3 (FR):"Le boycott d'Israël (BDS), un devoir moral" (traduction par J.-M. Flémal, 10 mai, 2017, pdf, 45p.): click here!
Katarzyna LEMANSKA: "Les liens entre la Belgique et l'occupation israélienne" (Étude, avril 2014; mise à jour en août 2014, pdf, 89p.): click here!
Ico MALY: "Over Racisme en beeldvorming in het Israëlisch-Palestijnse conflict" (Licentieverhandeling, UGent 2001): click here!
BACBI's Coordinating Committee:
Prof. Karel Arnaut (KU Leuven), Em. Prof. Marie-Christine Closon (UCL), Prof. Patrick Deboosere (VUB), Prof. Lieven De Cauter (KU Leuven), Em. Prof. Herman De Ley (UGent), Em. Prof. Marc De Meyere (UGent), Prof. Serge Deruette (UMons), Lieve Franssen (dirigent Brussels Brecht-Eislerkoor), Em. Prof. Michel Gevers (UCLouvain), Carl Gydé (directeur CAMPO), Em. Prof. Madeline Lutjeharms (VUB), Prof. Perrine Humblet (ULB), Em. Prof. Marc Jacquemain (Université de Liège), Raven Ruëll (régisseur), Em. Prof. Christiane Schomblond (ULB)

, Dr. Nozomi Takahashi (UGent), Prof. Karin Verelst (VUB).
BACBI Culture Secretariat: click here!
Current Affairs
Voor het archief click here!


---