Calls, Campaigns & Denunciations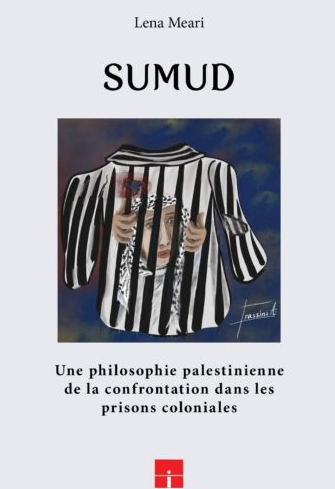 « SUMUD »
« Une philosophie palestinienne de la confrontation dans les prisons coloniales »
Lena MEARI (Birzeit University)
Antidote Publishers 2022 (ISBN: 978-2-930802-30-5, 120p.):
Avec la collaboration de Samidoun, Collectif Palestine Vaincra, CAPJPO-EuroPalestine, Plate-forme Charleroi-Palestine, Chronique de la Palestine, International Solidarity Movement (France)
« Six prisonniers palestiniens morts de leur grève de la faim et six évadés à l'aide de cuillers d'une prison de haute sécurité israélienne : ce qui les lie s'appelle 'sumud.' C'est l'esprit de résistance extraordinaire d'un peuple et de ses prisonniers, femmes, hommes, enfants, face à l'occupation, à la torture et aux conditions de détention.
Les prisonniers sont au cœur de toute lutte contre la répression coloniale. De Nelson Mandela en Afrique du Sud à Bobby Sands en Irlande du Nord, ou à Djamila Boupacha en Algérie, les régimes coloniaux se sont toujours acharnés à museler la contestation de leur pouvoir en enfermant les éléments les plus actifs de la population occupée.
Pour commander le livre, merci de verser 13 euros (prix d'envoi compris), avec mention « sumud » sur le compte d'Antidote, IBAN : BE20 0004 2359 4956 , BIC: BPOTBEB1XXX.
« Soutenez les défenseurs palestiniens des droits de l'homme'! »
« Steun de Palestijnse Mensenrechtenverdedigers! »
Le ministre israélien de la "Défense" a déclaré six organisations de défense des droits humains de premier plan, dont le Bisan Center for Research and Development, comme illégales, mettant ainsi en péril leur travail et les exposant à des attaques arbitraires de l'occupation.
Steun voor mensenrechtenverdedigers in Palestina is nu meer dan ooit nodig. Steunt u hen ook? U kunt dat doen via Viva Salud, een verdediger van de Palestijnse mensenrechtengemeenschap.
Vous pouvez apporter votre soutien/U kunt uw steun verlenen via deze pagina/via cette page,
ou par une transaction directe à Viva Salud sur BE15 0010 4517 8030 | BIC : GEBABEBB, avec la description "Don 'Palestina Human Rights Defenders'".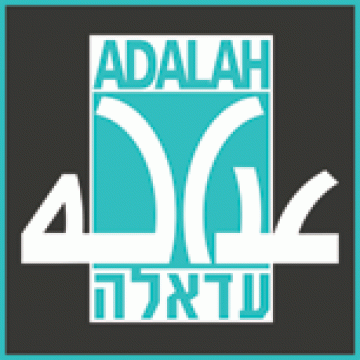 « Israel's 2016 Counter-Terrorism Law and 1945 Emergency Regulations »
« Regarding the Outlawing of 6 Palestinian Human Rights and Civil Society Groups »
(Adalah - The Legal Center for Arab Minority Rights in Israel, Nov 23, 2021, pdf, 15p.):
Israel deploys various legal measures in order to criminalize the activity of Palestinian human rights and civil society organizations, stop their operations, seize their assets, and levy penalties against their directors, staff, and supporters. One such measure is the 2016 Counter-Terrorism Law - also referred to as the Anti-Terror Law - which, inter alia, authorizes Israel's Minister of Defense to designate organizations as "terrorist organizations", even if they are engaged in lawful activities using legal means...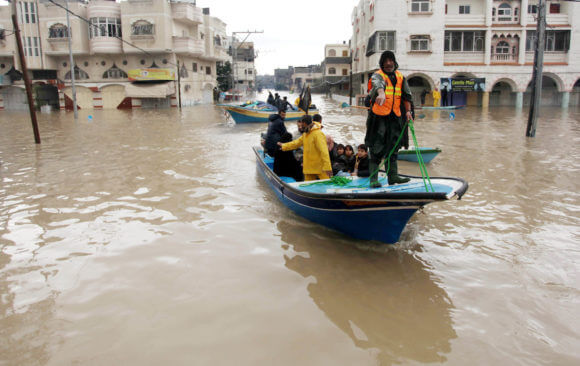 « Stopping the environmental Nakba »
The Palestine Institute for Biodiversity and Sustainability
(Mondoweiss, November 4, 2021):
We in Palestine and activists around the world are not satisfied with the progress to address this existential crisis. We are not merely in a "climate emergency" but in a global catastrophe -- an environmental Nakba.
NB The Palestine Institute for Biodiversity and Sustainability (PIBS) and the Palestine Museum of Natural History (PMNH) were established to research, educate about, and conserve our natural world, culture and heritage. We use this knowledge to promote responsible human interactions with our environment. To learn more, visit www.palestinenature.org.

« Solidarity Statement With Palestinian Human Rights Defenders »
European Coordination of Committees and Associations for Palestine
(ECCP, 28 October 2021):
On Friday October 22, 2021, Israeli Defence Minister Benny Gantz criminalised six major Palestinian human rights and civil society organisations. These organisations are: Al-Haq, Defense for Children International - Palestine, Addameer, the Union of Agricultural Work Committees, the Bisan Center for Research and Development, and the Union of Palestinian Women's Committees.
The (ECCP, a network of 43 European organisations, stands in solidarity with these six Palestinian partners, which are doing excellent work to promote and defend human rights in the context of Israel's brutal settler-colonial and apartheid regime.
We reject Israel's attempts to criminalise Palestinian human rights defenders. We call on the European Union and European countries to:
§ condemn publicly Israel's decision to outlaw Palestinian human rights defenders;
§ demand the revocation of Israel's statement;
§ ensure continuity of the financial support provided to Palestinian civil society;
§ guarantee the safety of human rights defenders and the staff of civil society organisations.
In this context of Israel's multiple attacks against Palestinian civil society, the EU and its Member States must immediately suspend the process for signing the Horizon Europe research agreement with Israel.
« Don't Buy Into Occupation »
The "Don't Buy into Occupation" (DBIO) coalition is a joint project between 25 Palestinian, regional and European organisations based in Belgium, France, Ireland, the Netherlands, Norway, Spain and the United Kingdom (UK). The coalition aims to investigate and highlight the financial relationships between business enterprises involved in the illegal Israeli settlement enterprise in the Occupied Palestinian Territory (OPT) and European Financial Institutions (FIs). The initiatives will advocate and campaign for these businesses and institutions to take up their responsibilities in disengaging from illegal settlements.
The Report (pdf, 125p.): click here!
Available also: "Résumé exécutif & recommandations" (pdf, 9p.) & "Samenvatting & Aanbevelingen." (pdf, 9p.)
Why Boycott Israel?
Emad MOUSSA, « When it comes to BDS, Israel's worst fear is the South African boycott scenario » (The New Arab, November 15, 2021): click here!

"BDS' strength is in its ability to adapt, penetrate, and garner support, and it has triggered Israel's greatest fear of a shift in global public opinion regarding the state's history and legitimacy," writes Emad Moussa.>

Omar BARGHOUTI, "Boycott, Divestment & Sanctions. Globalized Palestinian Resistance to Israel's Settler Colonialism and Apartheid" (Institute for Palestine Studies-USA, Current Issues, December 2020, pdf, 42p.): click here!

IN AN ERA when the cause of Palestine has suffered multiple setbacks, and when the Palestinian national movement is at a low point of disunity and strategic incoherence, it is heartening that an initiative launched by Palestinian civil society has achieved resounding global success in the face of fierce opposition by the Israeli state and its supporters.

Andreina DE LEO, "Baldassi and Others v. France: Criminal Convictions of BDS Activists Violate Freedom of Expression under the European Convention on Human Rights" (OpinioJuris, June 16, 2020): click here!

On June 11, 2020, the European Court of Human Rights (ECt.HR) delivered the much-awaited judgement Baldassi and Others v. France (application no. 15271/16). The Court found by a majority that there was no violation of Article 7 (no punishment without law) and unanimously that there was a violation of Article 10 (freedom of expression) of the European Convention on Human Rights (ECHR). The present analysis will focus on its findings regarding Article 10.
For the judgement: click here! [Andreina De Leo is a Legal Researcher at the European Legal Support Center (ELSC)]

"Victory for freedom of expression : call to boycott recognized as a civil right" (Association France Palestine Solidarité, 11 juin 2020): click here!

AFPS President Bertrand Heilbronn remarked : "This is a just victory for freedom of expression and civic action. We call on our fellow citizens to come together in greater numbers to fight for the rights of the Palestinian people, and for the universal values of freedom, equality, and dignity that this fight represents. The BDS campaign is part of that fight, and we will continue to pursue it so long as Israel refuses to comply with international and human rights law."

Michiel BOT: "The right to boycott: BDS, law, and politics in a global context" (Transnational Legal Theory, 21 Sept 2019, pdf, 26p.): click here!


Abstract: This article discusses the global campaigns for boycott, divestment, and sanctions (BDS) against Israel, which frame their objectives primarily in legal terms, as well as the transnational strategy to suppress BDS campaigns by means of the law. After arguing that the strategy to suppress BDS campaigns by means of the law exemplifies an instrumentalisation of law that is fundamentally at odds with the rule of law, I discuss two landmark judgments that recognised a right to boycott, and demonstrate that what is ultimately at stake in these judgments is the right to participate in politics. I then analyse the various concepts of politics exemplified by the campaigns for BDS. Reflecting on the relationship between BDS, law, and politics in a global context, I pose the question how law might facilitate emancipatory and transformative politics across the boundaries of the nation-state.

Yousef AL-HELOU: "Why Is The Rise Of BDS Worldwide Worrying Israel?" (International Middle East Media Center, July 10, 2019): click here!

The Boycott, Divestment and Sanctions (BDS) movement is gaining momentum. There is no doubt about this. The Palestinian-led campaign for an educational, cultural and business boycott of Israel aims to get justice, freedom and equality. Inspired by the South African anti-Apartheid movement, BDS started in 2005 by civil society and governments to take action to put pressure on Israel to comply with international law, mainly by ending its prolonged military occupation and colonisation of Palestinian land. BDS is, by its nature, a non-violent form of resistance. Nevertheless, Israelis believe it to be an existential threat which wants to delegitimise their state's existence.

"What is BDS?" (BDS Movement): click here!

Boycott, Divestment, Sanctions (BDS) is a Palestinian-led movement for freedom, justice and equality. BDS upholds the simple principle that Palestinians are entitled to the same rights as the rest of humanity.

Nathan THRALL: "BDS: how a controversial non-violent movement has transformed the Israeli-Palestinian debate" (The Guardian, The Long Read, Aug 14, 2018): click here!

Israel sees the international boycott campaign as an existential threat to the Jewish state. Palestinians regard it as their last resort.

* The Palestinian Campaign for the Academic and Cultural Boycott of Israel (PACBI):
"Call for an Academic and Cultural Boycott of Israel (Original call 2004)" (BDS Movement, 6 July 2004): click here!

Endorsed by: Palestinian Federation of Unions of University Professors and Employees; Palestinian General Federation of Trade Unions; Palestinian NGO Network, West Bank; Teachers' Federation; Palestinian Writers' Federation; Palestinian League of Artists; Palestinian Journalists' Federation; General Union of Palestinian Women; Palestinian Lawyers' Association; and tens of other Palestinian federations, associations, and civil society organizations.

"The case for an academic boycott of Israel" (BDS Movement): click here!

For decades, Israeli universities have played a key role in planning, implementing and justifying Israel's occupation and apartheid policies, while maintaining a uniquely close relationship with the Israeli military. To end this complicity in Israel's violations of international law, Palestinian civil society has called for an academic boycott of complicit Israeli academic institutions. Refusing to normalize oppression, many academic associations, student governments and unions as well as thousands of international academics now support the academic boycott of Israel.

"Why boycott Israeli universities?" (BRICUP Booklet, pdf, 40p.): click here!

How we got here - Why Israel - Academic Freedom in Palestine and Israel - Why Boycott - Reasons not to Boycott - Moving On.

"Manifiesto: por el BDS académico en Argentina contra el apartheid israelí" (19th November 2018): click here!

Lista Parcial de Signatarios del Manifiesto por el BDS Académico por Palestina en Argentina (456 Individuales, 15 Institucionales, grupos, colectivos, etc.), click here!



Academic Boycott


List of international academic associations supporting an academic boycott of Israel:
Academy Against Israel Scholasticide
Actions & Calls
Petition: "Academics: Israel must allow Gaza students to travel abroad" (https://www.drove.com/campaign/6000481c59845e2b424ab236): click here!

To the Government of Israel, According to information received from the human rights organization Gisha, it has come to our attention that since the outbreak of the coronavirus pandemic in March 2020, Israel has blocked Palestinian students from Gaza from exiting the Strip via Erez Crossing to reach academic studies abroad. As faculty members at academic institutions around the world, we strongly oppose this infringement on students' fundamental rights. We call on the Government of Israel to take immediate action to allow students to exit Gaza via Erez Crossing. Access to education is a fundamental human right. Access to higher education, in all academic fields, is a prerequisite for young people to develop personal and professional skills, expand their horizons, and realize their personal ambitions.

"Call for Action: Protect Ras Al'uja School from Demolition!" Palestinian Grassroots Anti-apartheid Wall Campaign (Sept 28, 2020): click here!

As across the world schools are slowly opening again after COVID19 lockdowns, we call on you to ensure in Palestine schools are not demolished. Palestinians are sounding the alarm over the potential demolition of a newly built school in Ras Al'uja Bedouin community, the Jordan Valley, by the Israeli occupation authorities.

"Bundestag 3 for Palestine (BT3P): Our Principles" (Bundestag 3 für Palästina, 2 Oct, 2020): click here!

"Who we are. We, the Bundestag 3 for Palestine (#BT3P), have sued the Bundestag of the Federal Republic of Germany. In this policy paper, we would like to explain how this came about, why this step was necessary and what you can do to support our initiative."

"Letter from European researchers and academics concerning Israel's participation in Horizon Europe" (ECCP, June 16, 2020): click here!

"As both professionals directly involved in research and members of civil society, we appeal to the EU to mobilize all diplomatic means to pressure Israel to comply with International Law. The move to unilateral annexation is the decisive act of defiance that should be met with sanctions, not with words. In the face of the imminent threat of annexation that would formally establish Israeli sovereignty over stolen territories, we reiterate that the EU should exclude Israel from EU Research Programmes, suspend the EU-Israel Association Agreement and implement a comprehensive arms embargo against Israel. Exclusion of Israel and Israeli companies accused of war crimes from the research programmes is the absolute minimum needed as a first measure against Israel's' violations of international law. As the exclusion of a country from EU Research Programmes does not require a unanimous decision of the European Council and falls under the responsibility of the European Commission and the Parliament, we urgently appeal to you to uphold justice by implementing this first step which is within your power."

"Deelname van de Stad Gent aan de VOKA-handelsmissie naar Israël. Aan Schepen Sofie Bracke, Gentse schepen bevoegd voor Economie en Handel, en het Gentse Schepencollege" (Gent, 21 januari 2020, 5 blz.): click here!

"Mevrouw de Schepen, via De Standaard van 15 januari vernamen wij dat u in februari wilt deelnemen, in naam van de Stad Gent, aan een VOKA-handelsmissie naar Israël. Als academici, auteurs en kunstenaars die de Israëlische politiek ten aanzien van de Palestijnse bevolking in de Bezette Gebieden reeds lang kritisch volgen, voelen wij ons genoopt uw participatie aan de VOKA -missie in vraag te stellen..."

"Palestinian student activists among 23 seized by Israeli occupation forces" (Samidoun, Aug 27, 2019): click here!

Israeli occupation forces seized at least 23 people from their homes on Monday morning, 26 August, including several Palestinian student leaders and activists at Bir Zeit University. They join approximately 60 fellow students at Bir Zeit and over 300 Palestinian students overall held in Israeli prisons. Student activists involved in the elected council or other organizations are particularly targeted for arrest, interrogation and imprisonment; nearly every year, the Bir Zeit student body president is seized by occupation forces and prevented from carrying out his or her term on campus.

"BDS veroordeelt antisemitische, fascistische krachten in Duitsland en de rest van de wereld" (Palestijns Nationaal BDS Comité, 28 aug 2019): click here!

De BDS-beweging voor Palestijnse rechten veroordeelt in de meest krachtige bewoordingen de opkomende racistische en fascistische groeperingen in Duitsland en in heel Europa. Onze geweldloze beweging verzet zich principieel tegen alle vormen van racisme en rassendiscriminatie, waaronder antisemitisme en islamofobie.

"Guarantee full freedom of movement for international academics working at Palestinian academic institutions!" (petition, googleform, Academia for Equality): click here!
"European researchers and academics protest involvement of Israeli arms companies in EU research programs" (ECCP, June 5, 2019): click here!
"240 Israel and Jewish professors urge Germany not to enforce anti-BDS law" (Middle East Monitor, June 12, 2019): click here!
Gaza's Incremental Genocide
Resources:
# "Israëlische Apartheid: Drie Basisteksten" (Nederlands Palestina Komitee 2021, pdf, 60p., 8 Engelstalige bijlagen): click here!-

Ontwikkelingen op de grond – de stelsel-matige kolonisatie door Israel van de Palestijnse leefomgeving in combinatie met ambitieuze annexatieplannen, het voortduren van de bezetting (inmiddels ruim een halve eeuw), het einde van de zogenaamde 'twee staten-oplossing' en de invoering van de Basiswet op de Joodse Natie-Staat – hebben de discussie over toekomstige politieke verhoudingen in Israel/Palestina nieuwe impulsen gegeven.

# "A regime of Jewish supremacy from the Jordan River to the Mediterranean Sea: This is apartheid" (B'TSELEM, Jan 12, 2021, pdf, 8p.): click here!

More than 14 million people,roughly half of them Jews and the other half Palestinians, live between the Jordan River and the Mediterranean Sea under a single rule. The common perception in public, political, legal and media discourse is that two separate regimes operate side by side in this area, separated by the Green Line.

# "Highway to Annexation Israeli Road and Transportation Infrastructure Development in the West Bank." The Israeli Centre for Public Affairs & Breaking the Silence (December 2020, pdf, 39p.): click here!

While the threat of de jure Israeli annexation of West Bank territory has lessened, de facto annexation is accelerating at a rapid and alarming pace. The Israeli political Right has stated that it hopes to grow the population to 1,000,000 settlers. Even if such a number is not reached, the significant road and transportation development projects that the Israeli government has advanced in the past five years make it plausible that the current settler population could double in the coming decades. Settlement expansion cannot take place without the parallel development of road, water, and electricity infrastructure. Because of this, when tracking settlement expansion, it is important to track not only the number of new housing units, which is the most common benchmark used today, but also the development of settlement infrastructure.

"The October 2000 Killings (October Uprising)" (Adalah, 30 Sept 2020): click here!

"Between 1 and 8 October 2000, Israeli police officers shot dead 13 young unarmed Palestinian men, 12 citizens of Israel and one resident of Gaza. The 13 deaths and hundreds of injuries occurred when Israeli police opened fire on Palestinian citizens who had taken to the streets to protest against the Israeli military's killing and wounding of scores of Palestinians in the Occupied Palestinian Territory (West Bank and Gaza) at the outbreak of the Second Intifada."

# Report: "Reclaiming the PLO, Re-Engaging Youth" An Al-Shabaka Policy Circle Report (August 2020, pdf, 41p.): click here!

"Introduction: The Palestinian national movement is in an acute state of crisis, facing unprecedented obstacles to its quest for self-determination. The Oslo Accords of the 1990s and the statehood project they produced have failed on every count to secure justice for the Palestinian people. On the contrary, Israel is tightening its military control of the Palestinian territory it occupied in 1967 and expanding its illegal settlement enterprise. Meanwhile, annexation of the rest of the occupied territory is rapidly becoming reality."

"The Israeli Occupation of the West Bank and the Crime of Apartheid: Legal Opinion by Adv. Michael Sfard" (Yesh Din Position paper, June 2020, pdf, 58p.): click here!

"Introduction: Apartheid?! Us?! Accusations of apartheid have been leveled at Israel, at varying degrees of intensity, for decades. Apartheid has been attributed to the Israeli regime in various contexts, at various time periods, and in relation to a variety of spaces under Israeli control and its treatment of different populations. So, for instance, the accusation was made in relation to Israel's treatment of its Palestinian citizens, to Zionism as a movement and a concept, control of East Jerusalem, the treatment of Negev Bedouins, the military government in the occupied territories outside the Green Line and the entire Israeli project from the Jordan River to the Mediterranean Sea."

"How Not to Fight Antisemitism." A Critique of the International Holocaust Remembrance Alliance Working Definition of Antisemitism (IHRA-WDA)"
(Independent Jewish Voices Canada/Voix juives indépendantes", May 2020, pdf, 24p.): click here!

"The IHRA-WDA is a deeply flawed document. It fails to provide an adequate objective standard that can be used to identify antisemitic incidents and/or antisemitic speech. It is insufficiently precise for legal and administrative uses, and its adoption for this purpose by Zionist lobby groups is opportunistic. Even Kenneth Stern has strongly opposed its use as a legal or administrative definition of antisemitism. He has warned that such a use will be a threat to both academic freedom and freedom of expression in general."

Human Rights Watch: "Born Without Civil Rights. Israel's Use of Draconian Military Orders to Repress Palestinians in the West Bank"
(November 2019, ISBN: 978-1-6231-37816, pdf, 97p.): click here! Summary (Dec 17): click here!

The Israeli army has deprived generations of Palestinians in the West Bank of their basic civil rights, including the rights to free assembly, association and expression, regularly drawing on military orders issued in the first days of the occupation. Even if such restrictions could have been justified then to preserve public order and safety, the suspension of core rights more than half a century later with no end in sight violates Israel's core responsibilities under the law of occupation.

ADDAMEER "Collects Hard Evidence on Torture and Ill-Treatment Committed against Palestinian Detainees at Israeli Interrogation Centers" (23 Dec 2019, pdf, 8p.): click here!

Since its creation, the occupying state developed and enforced laws and practices that led to both the systematic use of torture and to absolute impunity for the perpetrator of this crime. There has never been any individual or agency held accountable for the well-documented crimes of torture and ill-treatment at Israeli prisons and interrogation centers. The occupation authorities, in particular, the Israeli intelligence agency "Shabak" resorts to torture and ill-treatment as standard operating procedure in a systematic and wide-scale approach against Palestinian detainees.

ADDAMEER Annual Violations Report 2018 (pdf, 98p.): click here!

In 2018, the Israeli occupation authorities continued implementing their main policy to enshrine the apartheid and racism regime against Palestinians, this policy is integrated within its laws, judiciary and practices… In 2018, the Israeli occupation forces (IOF) arrested around (6500) Palestinians, including (1080) children, (133) women, (6) PLC members and (17) journalists. Additionally, they issued (912) administrative detention orders, (398) of which were new. In 2018, the IOF continued its policy of arbitrary detention of Palestinians. The year, 2018, ended with 5700 Palestinian detained in Israeli prisons, this number included (230) were children, (54) are females including one minor, approximately (500) administrative detainees, (19) journalists, (8) PLC members, and around (700) prisoners with health issues needing urgent medical attention. There are also (27) long-term prisoners who were arrested before the signing of the Oslo Accords in 1993; including the two longest serving prisoners, Karim and Maher Younis, who were arrested in 1983."

Kenniscentrum Israël Palestina. Documentatie over Palestijnen, Israël, Midden-Oosten (docP): click here!

Een volledig vernieuwd digitaal kenniscentrum over Israël en Palestina. Met inmiddels een kleine honderd artikelen over onderwerpen die belangrijk zijn voor het begrip van wat er is gebeurd in het Palestina van vóór 1948, in de joodse staat vanaf 1948 en in de bezette gebieden. En voor wat er vandaag de dag aan de hand is in de Negev woestijn, in de Jordaanvallei en in Jeruzalem...

Richard FALK & Virginia TILLEY, "Update to the ESCWA Report of 15 March 2017" (pdf, 62p.): click here!
Court of Justice of the European Union, "Press Release No 140/19, 12 November 2019" (pdf, 2p.): click here!

Foodstuffs originating in the territories occupied by the State of Israel must bear the indication of their territory of origin, accompanied, where those foodstuffs come from an Israeli settlement within that territory, by the indication of that provenance.

"Letter from European researchers and academics concerning Israel's participation in Horizon Europe" (June 4, 2019, pdf, 6p., with list of 155 endorsers): click here!

Letter sent to: Ms. Federica Mogherini - High Representative of the European Union for Foreign Affairs and Security Policy, and to: Mr Carlos Moedas - European Commission, DG for Research and Innovation. The letter was answered by Commissioner Moedas, July 11: click here!

World Health Organization - Occupied Palestinian Territories & Health Cluster oPt: "Emergency Trauma Response to the Gaza Mass Demonstrations 2018–2019. A One-Year Review of Trauma Data and the Humanitarian Consequences" (Issued May 2019, pdf, 86p.): click here!

Gaza's health system is chronically deteriorating and more than a decade of blockade has led to a serious deterioration of the social determinants of health. Water from the aquifer is basically unfit for human consumption, sewage flows largely untreated into the Mediterranean and the economy is stifled, with unemployment rates way over 50%. Of the 1.4 million Palestinians in need of humanitarian interventions in 2019, 1.2 million live in the Gaza Strip.

Israeli & Palestinian Human Rights Organisations" (BACBI, pdf, 2p.): click here!
Report: "House Demolitions as a Central Tool for the Dispossession and Concentration of the Bedouin Population in the Negev/Naqab: Updated Data for 2017" (Dukium, Nov 27, 2018, pdf, 33p.): click here!

In the course of 2017, an unprecedented amount of 2,220 structures were demolished in the Bedouin communities in the Negev/Naqab - an unfathomable number. The State of Israel implements its demolition policy in all Bedouin localities, recognized and unrecognized alike, and demolishes new structures alongside old ones, in order to force its Bedouin citizens to settle according to the government's aspirations and the various master-plans it created.

Ico MALY: "Over Racisme en beeldvorming in het Israëlisch-Palestijnse conflict" (Licentieverhandeling, UGent 2001): click here!
"I've Been There": "A Study of Torture and Inhumane Treatment in Al-Moscabiyah Interrogation Center" (Report of Addameer, 25 Oct 2018, pdf, 46p.): click here!
"September 2018 Demolition and Displacement Report" (ICAHD - The Israeli Committee Against House Demolitions, Oct 3): click here!
"Questions & Réponses: Ce que vous avez besoin de savoir à propos des réfugiés palestiniens et des personnes déplacées internes" (BADIL, mai 2015, pdf, 32p.): click here!
Jonathan COOK: "Apartheid Israel" (16p., The Link, Vol. 51, Issue 2, April-May 2018): click here!
"Palestine and the Israeli Occupation, Issue No. 1: Israeli Practices towards the Palestinian People and the Question of Apartheid". Rapporteurs: Prof. Richard Falk & Prof. Virginia Tilley. UN Economic and Social Commission for Western Asia (Beirut 2017, 74p., was removed but is saved on bacbi.be): click here! La traduction française (AURDIP, 62p.): click here!

The authors of this report, examining whether Israel has established an apartheid regime that oppresses and dominates the Palestinian people as a whole, fully appreciate the sensitivity of the question. Even broaching the issue has been denounced by spokespersons of the Israeli Government and many of its supporters as anti-Semitism in a new guise.

"Palestine and the Israeli Occupation, Issue No. 1: Israeli Practices towards the Palestinian People and the Question of Apartheid, Executive Summary" (UN-ESCWA, 2017): click here!

"This report concludes that Israel has established an apartheid regime that dominates the Palestinian people as a whole. Aware of the seriousness of this allegation, the authors of the report conclude that available evidence establishes beyond a reasonable doubt that Israel is guilty of policies and practices that constitute the crime of apartheid as legally defined in instruments of international law".
Resources: Books
. "Riveting and original ... a work enriched by solid scholarship, vivid personal experience, and acute appreciation of the concerns and aspirations of the contending parties in this deeply unequal conflict," Noam Chomsky.
BACBI's Coordinating Committee:
Prof. Karel Arnaut (KU Leuven), Em. Prof. Marie-Christine Closon (UCLouvain), Prof. Patrick Deboosere (VUB), Prof. Lieven De Cauter (KU Leuven), Em. Prof. Herman De Ley (UGent), Em. Prof. Marc De Meyere (UGent), Prof. Serge Deruette (UMONS), Lieve Franssen (dirigent Brussels Brecht-Eislerkoor), Em. Prof. Michel Gevers (UCLouvain), Carl Gydé (directeur CAMPO), Em. Prof. Madeline Lutjeharms (VUB), Prof. Perrine Humblet (ULB), Em. Prof. Marc Jacquemain (Université de Liège), Raven Ruëll (régisseur), Em. Prof. Christiane Schomblond (ULB)

, Dr. Nozomi Takahashi (UGent), Prof. Karin Verelst (VUB).
BACBI's Secretariat:
click here!
Current Affairs
(Mondoweiss, May 15, 2020).click here!


---