Belgian Artists & Cultural Workers For Palestine
# Culture's Newsletter Nr 74 (Winter 2022): click here! ── # Academic Bulletin 14 (December 12, 2022): click here!
---
Statement of Principles of the Cultural Boycott:
We, artists, writers and cultural workers, support the Palestinian call for Boycott, Disinvestment and Sanctions (BDS).
With this campaign, we want to express our rejection of the Israeli government's policy of colonization and apartheid. Israeli cultural institutions are part and parcel of the ideological and institutional scaffolding of the Israeli regime of disenfranchisement of Palestine's native inhabitants.
With our call to support BDS, we take responsibility for aiming to bring an end - in a non-violent way - to a policy in which Israel's continuing and repeated violations of international law and human rights remain unpunished. We firmly oppose any form of discrimination and racism, including antisemitism.
Déclaration de principe du boycott culturel:
Nous, artistes, auteurs et travailleurs culturels vivant en Belgique soutenons l'appel palestinien aux Boycott, Désinvestissement et Sanctions (BDS).
Par cette campagne, nous voulons exprimer notre opposition à la politique d'occupation, de colonisation et d'apartheid du gouvernement israélien. Les institutions culturelles israéliennes constituent une composante essentielle de l'infrastructure idéologique et institutionnelle de la puissance d'occupation israélienne.
Par cet appel à soutenir les BDS, nous assumons notre responsabilité en vue de hâter de façon non violente la fin d'une politique dans laquelle les violations permanentes des lois internationales et des droits de l'homme demeurent impunies . Nous nous opposons à toute forme de discrimination et de racisme, y compris l'antisémitisme.
Beginselverklaring van de Culturele Boycot:
Wij, kunstenaars, schrijvers en culturele werkers in België, steunen de Palestijnse oproep voor Boycot, Desinvestering en Sancties (BDS).
Israëlische culturele instellingen vormen een essentieel onderdeel van de ideologische en institutionele infrastructuur van Israël als bezettingsmacht. Met deze campagne willen wij ons verzet uitdrukken tegen de politiek van bezetting, kolonisatie en apartheid die de Israëlische staat voert. Met onze oproep tot steun voor de BDS nemen we onze verantwoordelijkheid op om op geweldloze manier het einde te bespoedigen van een beleid waarin de voortdurende schendingen van het internationaal recht en de mensenrechten straffeloos blijven.
We verzetten ons tegen elke vorm van haat, racisme en xenofobie; antisemitisme inbegrepen. Onze oproep en acties zijn in volledige overeenstemming met de fundamentele mensenrechten zoals geformuleerd in de Universele Verklaring voor de Rechten van de Mens.

Announcements: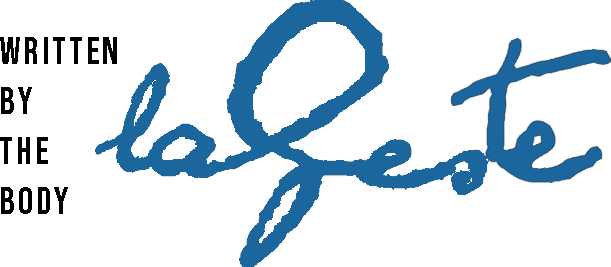 « someone will always be missing»
Joke Laureyns & Kwint Manshoven ─ laGeste (les ballets C de la B + kabinet k) :
Deze gedurfde dansvoorstelling bestaat uit 6 Palestijnse duetten, van telkens een kind en een volwassene, uit verschillende contexten waar Palestijnen leven: op de Westbank, in Gaza, Oost-Jeruzalem, Israël, in de kampen in Libanon of in Gent. Er zal altijd iemand afwezig zijn en net die afwezigheid wil de voorstelling zichtbaar maken.
De première is op 2 november 2023 in de Vooruit. De tournee loopt verder tot in het voorjaar van '24.
Dossier (pdf): klik hier!
Arts & Culture:
«Above occupation, beyond survival »
Nada ELIA (Mondoweiss, Dec 26, 2022):
"LIGHT IN GAZA. Writings Born of Fire," edited by Jehad Abusalim, Jennifer Bing, and Michael Merryman-Lotze, 280 pp. Haymarket Books $24.95.
"Light in Gaza: Writings out of Fire" is a hopeful gift from Gaza, reminding us that all of Israel's power has not, and will not, defeat the Palestinian will to rise. Continue...
« Le cinéma sous l'occupation : Un entretien avec la réalisatrice palestinienne Najwa Najjar »
Thomas PINN (Investig'Action, 8 décembre 2022):
Figure de proue du cinéma palestinien, Najwa Najjar a signé et dirigé de nombreux films qui reflètent les épreuves et les tribulations de la vie sous une occupation et qui ouvrent un espace aux Palestiniens désireux de raconter leur propre histoire. Continue...
« Activestills and the Making of a Decolonial Archive »
Alex Kane, Jewish Currents, Jan 28, 2022):
Members of the Israel/Palestine-based photo collective explain their approach to their work.
Since 2005, the Activestills photo collective has published nearly 50,000 images documenting culture, protest and repression in Israel/Palestine, capturing everything from Tel Aviv protests against the deportations of asylum seekers to Israel's destruction of Palestinian homes in East Jerusalem to holiday celebrations in Gaza.
Denunciations:
« After 40 years in Israeli prison, Kareem Younis will soon be free. This is how he survived. »
Hurriyah ZIADA (Mondoweiss, Dec 30, 2022) :
To endure interrogation, Palestinian political prisoners embody steadfastness. To endure prison life, steadfastness becomes a battle over time. Kareem Younis is the longest-serving Palestinian prisoner in Israel's colonial incarceration regime. He is due to be released on January 6, 2023, 40 years after he was first arrested in January 1983. Younis had originally been sentenced to death by Israeli courts after his initial arrest, but his sentence was later reduced to lifelong imprisonment. Continue...
« Tantura massacre: Documentary exposes Israel's foundational myth. »
Azad ESSA (Middle East Eye, Dec 6, 2022) :
Filmmaker Alon Schwarz challenges Israel's narrative about the 1948 massacre of a Palestinian village. Continue...
« The Tragic Life of Ghassan Kanafani »
Sheren Falah Saab (Haaretz, October 11, 2022) :
In a new book, journalist Danny Rubinstein looks at life of Palestinian author Ghassan Kanafani, a voice for the refugees who was assassinated – most likely by Israel – for his role in the Lod Airport massacre. Continue...
BACBI's Coordinating Committee:
Prof. Karel Arnaut (KU Leuven), Em. Prof. Marie-Christine Closon (UCL), Prof. Patrick Deboosere (VUB), Prof. Lieven De Cauter (KU Leuven), Em. Prof. Herman De Ley (UGent), Em. Prof. Marc De Meyere (UGent), Prof. Serge Deruette (UMons), Lieve Franssen (dirigent Brussels Brecht-Eislerkoor), Em. Prof. Michel Gevers (UCLouvain), Carl Gydé (directeur CAMPO), Em. Prof. Madeline Lutjeharms (VUB), Prof. Perrine Humblet (ULB), Em. Prof. Marc Jacquemain (Université de Liège), Raven Ruëll (régisseur), Dr. Nozomi Takahashi (UGent), Prof. Karin Verelst (VUB).
BACBI Culture Contact:
click here!
Current Affairs>
click here!
---