Belgian Artists & Cultural Workers For Palestine
# Culture's Newsletter Nr 74 (Winter 2022): click here! ── # Academic Bulletin N°16 (February 2023): click here!
---
Statement of Principles of the Cultural Boycott:
We, artists, writers and cultural workers, support the Palestinian call for Boycott, Disinvestment and Sanctions (BDS).
With this campaign, we want to express our rejection of the Israeli government's policy of colonization and apartheid. Israeli cultural institutions are part and parcel of the ideological and institutional scaffolding of the Israeli regime of disenfranchisement of Palestine's native inhabitants.
With our call to support BDS, we take responsibility for aiming to bring an end - in a non-violent way - to a policy in which Israel's continuing and repeated violations of international law and human rights remain unpunished. We firmly oppose any form of discrimination and racism, including antisemitism.
Déclaration de principe du boycott culturel:
Nous, artistes, auteurs et travailleurs culturels vivant en Belgique soutenons l'appel palestinien aux Boycott, Désinvestissement et Sanctions (BDS).
Par cette campagne, nous voulons exprimer notre opposition à la politique d'occupation, de colonisation et d'apartheid du gouvernement israélien. Les institutions culturelles israéliennes constituent une composante essentielle de l'infrastructure idéologique et institutionnelle de la puissance d'occupation israélienne.
Par cet appel à soutenir les BDS, nous assumons notre responsabilité en vue de hâter de façon non violente la fin d'une politique dans laquelle les violations permanentes des lois internationales et des droits de l'homme demeurent impunies . Nous nous opposons à toute forme de discrimination et de racisme, y compris l'antisémitisme.
Beginselverklaring van de Culturele Boycot:
Wij, kunstenaars, schrijvers en culturele werkers in België, steunen de Palestijnse oproep voor Boycot, Desinvestering en Sancties (BDS).
Israëlische culturele instellingen vormen een essentieel onderdeel van de ideologische en institutionele infrastructuur van Israël als bezettingsmacht. Met deze campagne willen wij ons verzet uitdrukken tegen de politiek van bezetting, kolonisatie en apartheid die de Israëlische staat voert. Met onze oproep tot steun voor de BDS nemen we onze verantwoordelijkheid op om op geweldloze manier het einde te bespoedigen van een beleid waarin de voortdurende schendingen van het internationaal recht en de mensenrechten straffeloos blijven.
We verzetten ons tegen elke vorm van haat, racisme en xenofobie; antisemitisme inbegrepen. Onze oproep en acties zijn in volledige overeenstemming met de fundamentele mensenrechten zoals geformuleerd in de Universele Verklaring voor de Rechten van de Mens.

Announcements: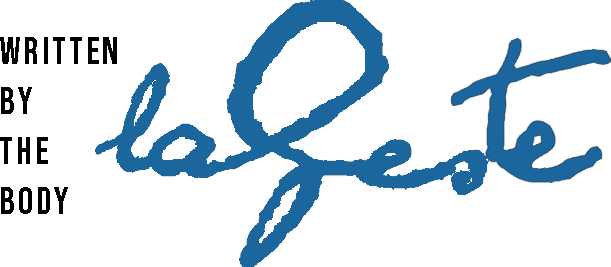 « someone will always be missing»
Joke Laureyns & Kwint Manshoven ─ laGeste (les ballets C de la B + kabinet k) :
Deze gedurfde dansvoorstelling bestaat uit 6 Palestijnse duetten, van telkens een kind en een volwassene, uit verschillende contexten waar Palestijnen leven: op de Westbank, in Gaza, Oost-Jeruzalem, Israël, in de kampen in Libanon of in Gent. Er zal altijd iemand afwezig zijn en net die afwezigheid wil de voorstelling zichtbaar maken.
De première is op 2 november 2023 in de Vooruit. De tournee loopt verder tot in het voorjaar van '24.
Dossier (pdf): klik hier!
Arts & Culture:
« Theater as politics: an interview with Einat Weizman »
Jonathan Ofir (Mondoweiss, April 24, 2023):
Jonathan Ofir interviews Israeli playwright Einat Weizman about her play "Prisoners of the Occupation" and how theater can become a vehicle for political mobilization and change.
« L'expérience infructueuse d'une littérature palestinienne en hébreu »
Sophie Bessis (OrientXXI, 1er avril 2023) :
Peut-on s'emparer de l'hébreu pour dépasser le sionisme, et peut-on être israélien sans être juif ? Bilan de ces écrivains palestiniens qui s'y sont essayé. Il n'est pas courant que d'une thèse de littérature sorte un ouvrage éminemment politique. C'est pourtant le cas avec le livre récemment publié par Sadia Agsous, "Derrière l'hébreu, l'arabe." Traitant de cette étrangeté qu'est la littérature palestinienne en langue hébraïque dans un environnement ne se prêtant pas vraiment à cette traversée des langues, elle montre quels sont les effets, le sens et les retombées de l'investissement de l'idiome du dominateur par le dominé.
« Liberté, justice, Palestine : cinq poètes arabes révolutionnaires »
Nadda Osman (Middle East Eye, 21 mars, 2023) :
Dans le monde arabe, la poésie est considérée comme l'une des plus éminentes formes d'art et le patrimoine poétique remonte à l'ère pré-islamique et aux odes épiques d'Imru al-Qais et Antarah ibn Shaddad. La poésie continue d'occuper une place centrale dans les sociétés arabes et pour de nombreux enfants qui grandissent dans la région, l'étude de l'arabe est associée à celle de la poésie classique.
« One Palestinian film and the colonizer's endless anxiety »
Shaul Magid (+972, February 2, 2023):
'Farha' holds up a mirror to Israelis and their victimless narrative about the 1948 war — and they don't like what they see. Who gets to tell the story of their oppression? The question arguably goes back to imperial times when kings ruled their subjects with impunity and sold the victims of their conquests into slavery. The answer, in those days, was fairly simple: the oppressed did not get to narrate their own story. History was written by the victors; the losers often disappeared and were forgotten, only occasionally to be discovered much later by historians, if at all.
«Above occupation, beyond survival »
Nada Elia (Mondoweiss, December 26, 2022):
"LIGHT IN GAZA. Writings Born of Fire,"
edited by Jehad Abusalim, Jennifer Bing, and Michael Merryman-Lotze, 280 pp. Haymarket Books $24.95.
"Light in Gaza: Writings out of Fire" is a hopeful gift from Gaza, reminding us that all of Israel's power has not, and will not, defeat the Palestinian will to rise...As anyone attuned to Palestinian resistance can vouch, Gaza is so much more than the genocidal measures and recurrent military assaults Israel imposes on it, as it has produced, and continues to produce, internationally exhibited art, creative engineering innovations, and award-winning poetry.
Denunciations:
« Israeli Army Arrests Member of Jenin's Freedom Theater General Assembly »
Sheren Falah Saab (Haaretz, January 30, 2023):
Yahya Zubeidi, who was arrested on suspicion of 'involvement in terrorist activity,' took on a managing role in the Freedom Theater in the Jenin refugee camp following the arrest of his brother, former commander of the al-Aqsa Martyrs' Brigades and co-founder of the theater Zakariya Zubeidi.
« Palestinians Are Not Liars: Confronting the Violence of Media Delegitimization »
Ramzy Baroud & Romana Rubeo (ZNET, January 26, 2023):
On January 19, during one of its raids in the Occupied West Bank, the Israeli military arrested a Palestinian journalist, Abdul Muhsen Shalaldeh, near the town of Al-Khalil (Hebron). This is just the latest of a staggering number of violations against Palestinian journalists, and against freedom of expression.
Current Affairs>
click here!
---